One of my clients contacted me asking about a donation for their daughter's fall festival. Every year, they auction off cakes to help raise money for the school. I said I would love to help but only had room for two small cakes. Here's what I came up with:
Naked vanilla cake with vanilla buttercream, dark chocolate ganache, chocolate sails, and silver/gold sanding sugar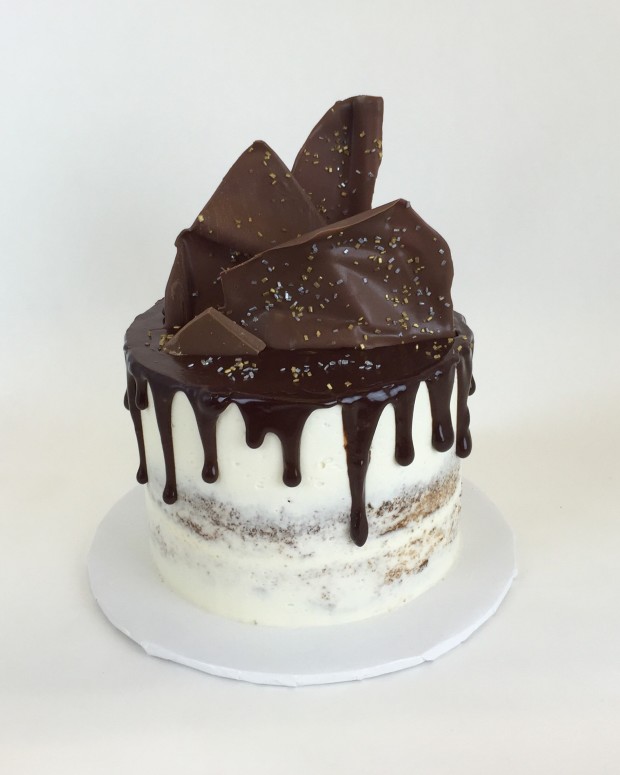 Naked cinnamon cake with cinnamon buttercream, and fresh flowers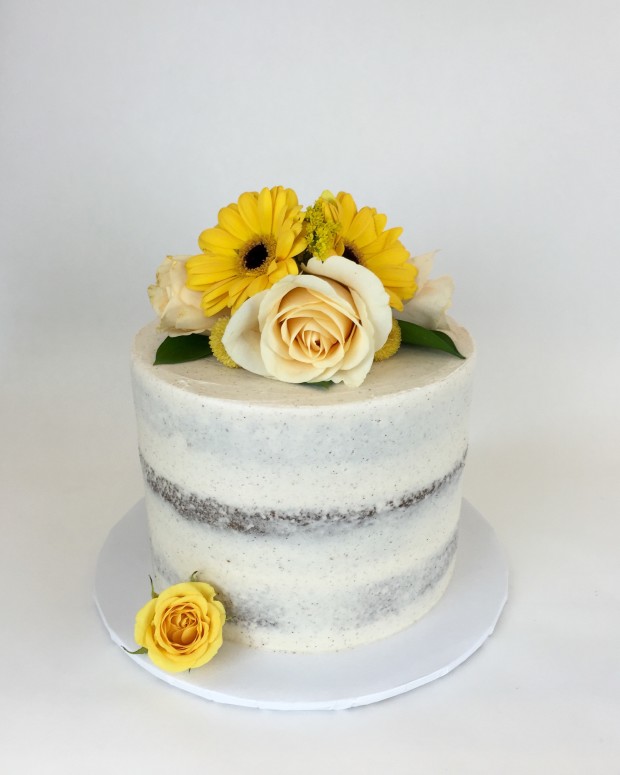 These naked cakes are so popular right now!