Last week, I posted this picture of a gender reveal cake: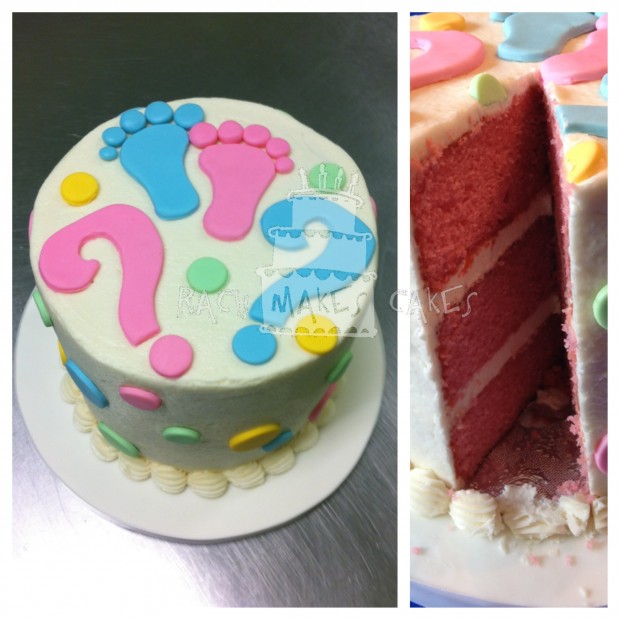 For the most part, these cakes involve several layers of colored cake.
I've found that the easiest way to color an entire batch of cake batter is to add gel color before I add milk and flour.
I bake from scratch and the process goes like this:
Cream butter and sugar
Add eggs and flavoring
ADD COLOR
Alternately add flour and milk.
I've found that doing it like this distributes the color more evenly and I don't see pockets of uncolored batter when I'm filling my pans. One thing to keep in mind is that the color will get a little lighter after you add milk and flour, so you might want to make it a little darker than the final look you're going for.
Obviously, I've you're using a mix, you won't be able to use this method, so you'll just add gel color after you've prepared the batter.
In either case, I do recommend using gel color rather than food coloring. Food coloring usually requires adding more volume than gel and because it's a liquid, it does affect the consistency of the cake batter.
Coloring cake batter is an easy way to make any cake a little more fun. Try it some time!