Some of you may have wondered, what's a smash cake? Basically, it's a special, small cake for a baby to smash all over his or her face at their first birthday party. In recent years, clients have started ordering smash cakes to use as a prop for first birthday portraits.
For Scarlett's first birthday photoshoot, her mom ordered this darling cake: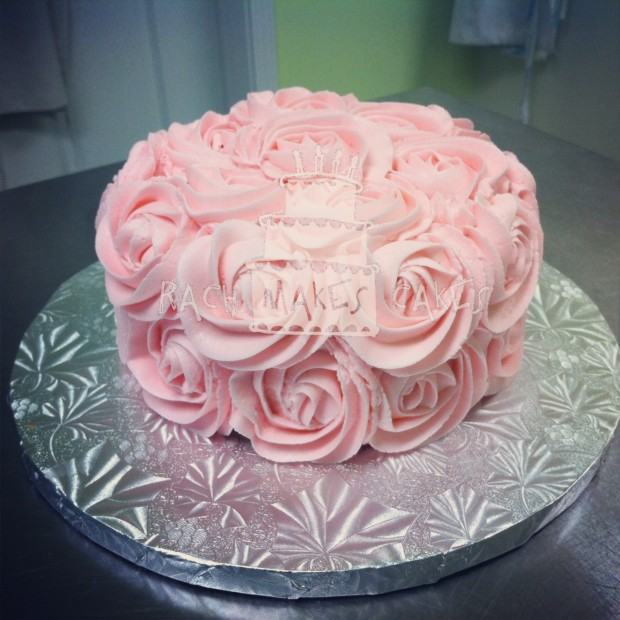 It's adorable right? How could a tiny cake with light pink roses get any cuter? Do what Jen did: add a sweet back drop, beautiful cake stand, and one gorgeous baby: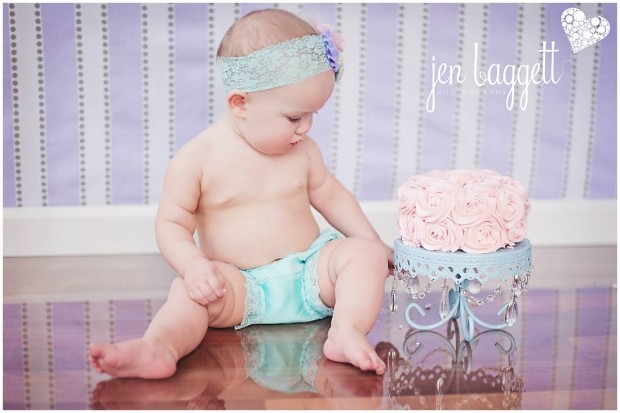 The goal is for your baby to be covered in cake and icing, but it looks like Scarlett wasn't in the mood to get messy.
Photo Credit: Jen Baggett Photography. Stop by Jen's Facebook page and check out her other pictures — they're awesome!