For Oliver's 1st birthday, our friend Jordan ordered a circus-themed cake. Other than a few photos for inspiration, he gave me creative freedom to do what I wanted. Honestly, it's my new favorite. I can't stop looking at photos of that little lion!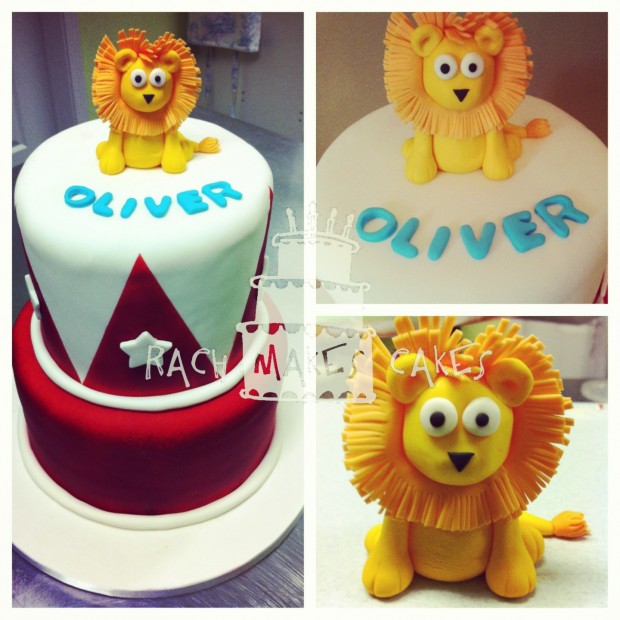 Even the layers of vanilla cake were colored to match the party. Here's what it looked like before I iced it.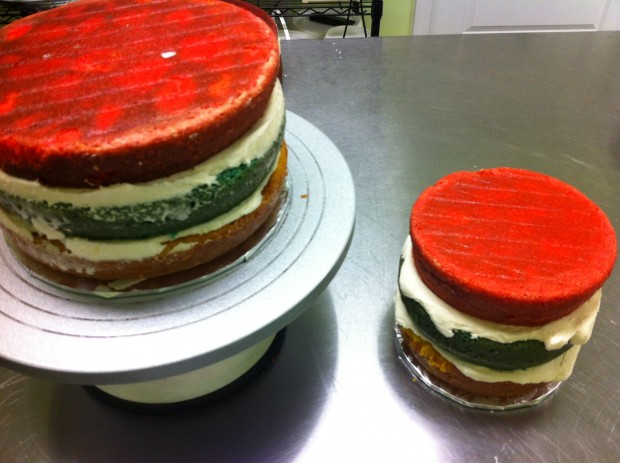 To top it off, little Oliver was wearing a lion costume at the party.  Too cute!