So I've seen a bunch of variations of these cakes all over the internet. I haven't had an opportunity to make one, so when a client gave me creative freedom, I hopped on it!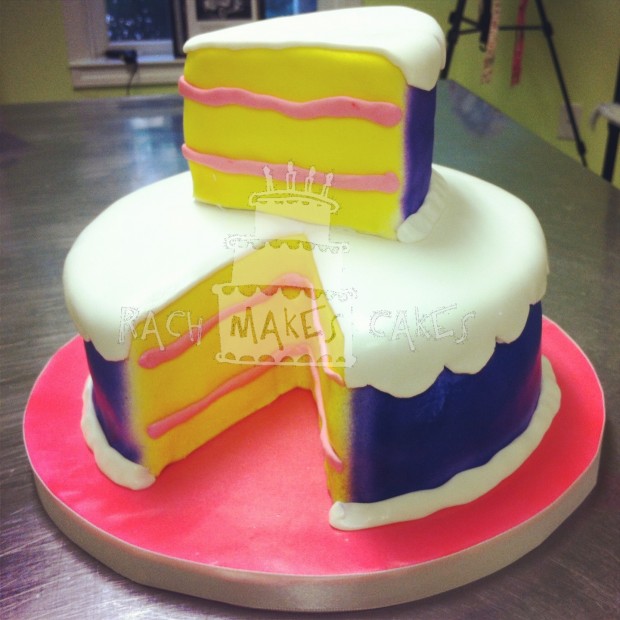 It may look a little intimidating, but it's really quite easy. Here's how I did it:
Take your cake board and cut out a "slice"
Level your cake layers and stack them like normal
Use the "slice" board as your template to carve the cake
Ice the cake and the slice and decorate them however you please
Have you made a cake like this before? What methods did you use? Tell us all about it in the comments!
Oh and just in case you're wondering: it's vanilla cake with vanilla buttercream and a white chocolate-strawberry mousse filling. Simply scrumptious!