Over the summer, we held a fundraiser for my sister-in-law, Megan.  Megan is on the US Olympic Bobseld team and is hoping to compete in the winter Olympics.  Sadly, bobsledding is a blue collar support and requires her to come up with most of the money for her training, travel, equipment, etc.  I donated a gift certificate for a cake to the fundraiser and the lucky winner redeemed it over the weekend.
She was looking for an elegant cake for a wedding shower.  This is what I came up with: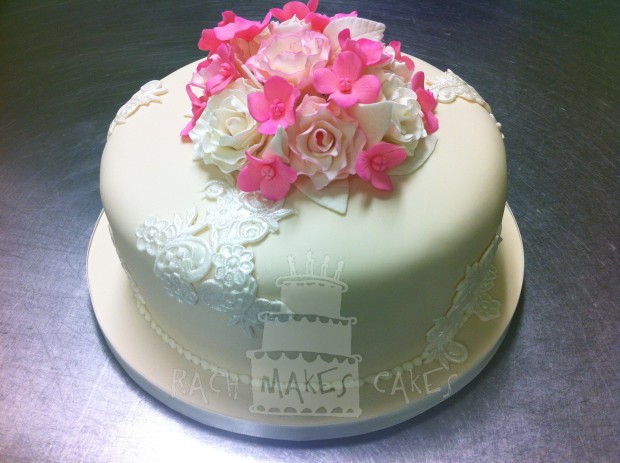 Here's a close up of the lace and flowers: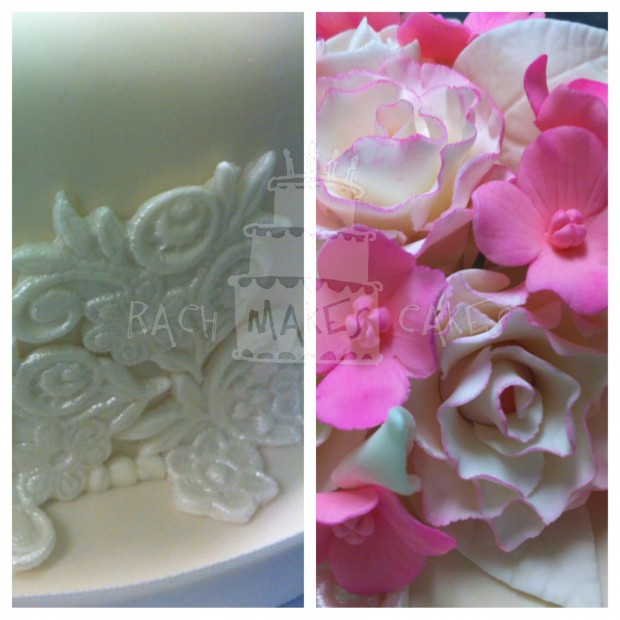 If you'd like to read more about Megan and/or offer her some support, check out her website.