In my last post, Cake Tasting 101, I gave an overview of the cake tasting that I hosted for my friends, Paul and Jess.  Their wedding was last weekend and their cake is now my new, personal favorite.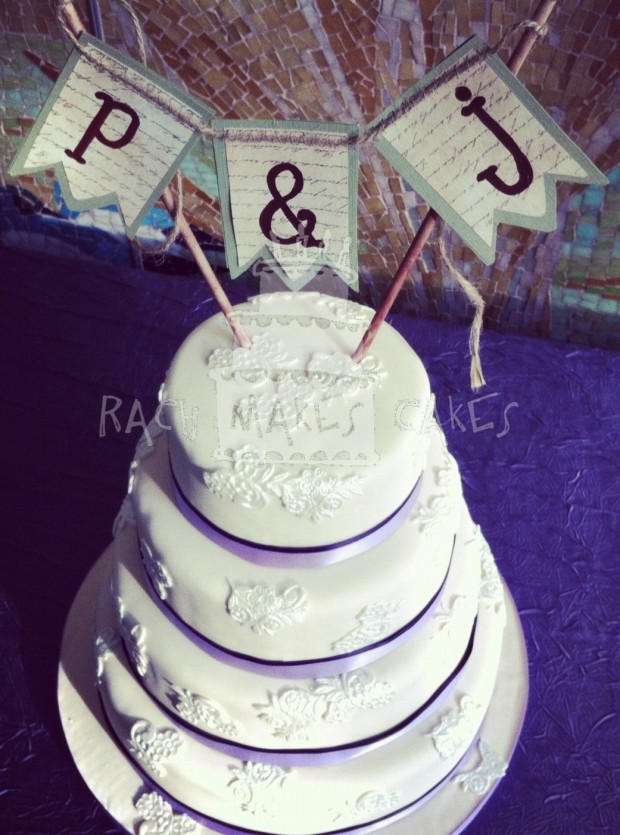 The four tiers were covered in ivory fondant and I attached pieces of white gumpaste lace.  In lieu of a traditional border, I added purple ribbons to the bottom of each tier.  Here's a close up of the lace: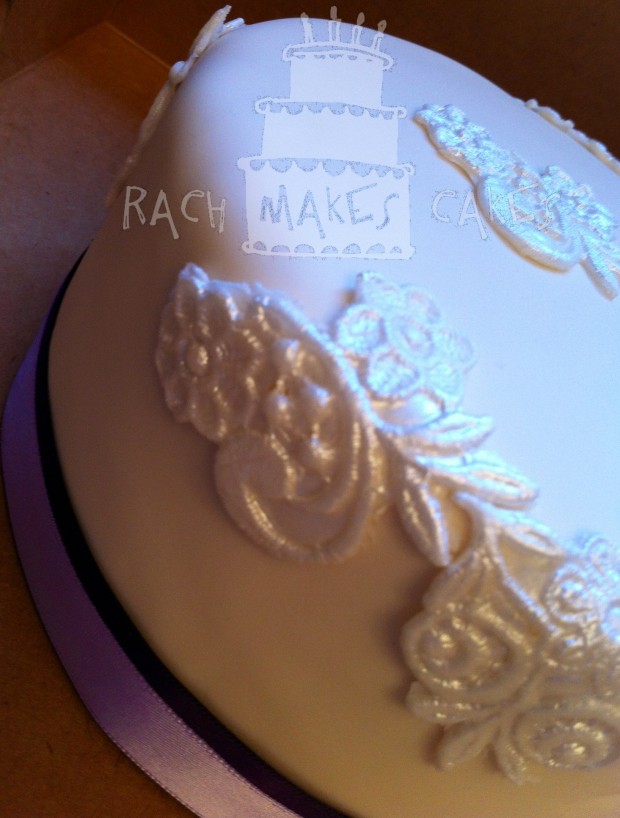 Are you in love with their cake topper?  Paul's sister, Lauren, made it (and a lot of their other wedding decor).  If you'd like a topper like that for your wedding cake, head on over to Lucy Baby Designs and talk to Lauren.  She can make anything!
If I had to describe their wedding in one word, I'd have to go with this: perfect!  Congratulations to the soul mates!