I think ballerinas (of all ages) would love to celebrate any occasion with cupcakes like this: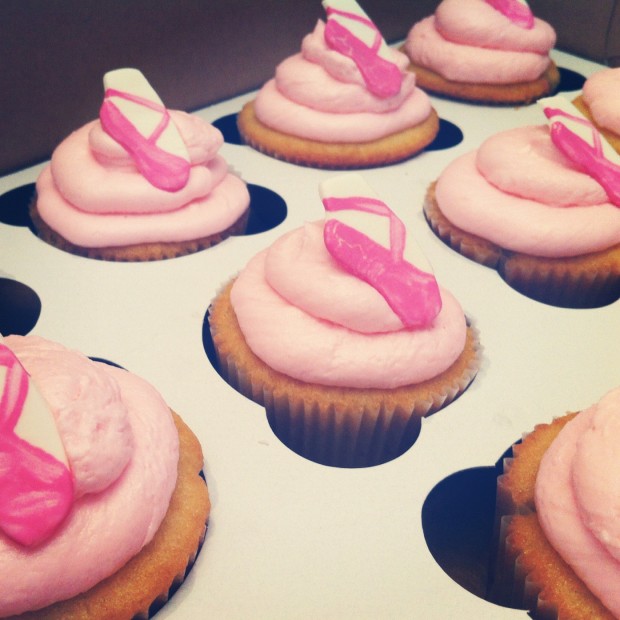 These are butter-almond cupcakes with creamy raspberry filling and almond buttercream.  Here's a quick summary of how I decorated them:
Make a stencil out of parchment paper in the shape of the slipper.
Roll out a small piece of white gumpaste and then roll it through the pasta roller (setting number 1, then again on number 3).
Cut out the desired number of ballet slippers.
Allow them to dry on a piece of soft foam.
Using colored dusting powder mixed with a small amount of vodka, paint the sides and laces/ribbons of the slipper.
Dry completely.
Starting at the outer edge of the cupcake, use a pastry bag fitted with a tip #10, and pipe your icing in a circular, swirling motion.
Place the slipper on top before the icing has a chance to crust over.