Don't you just love these cowboy boot cupcakes I made over the weekend?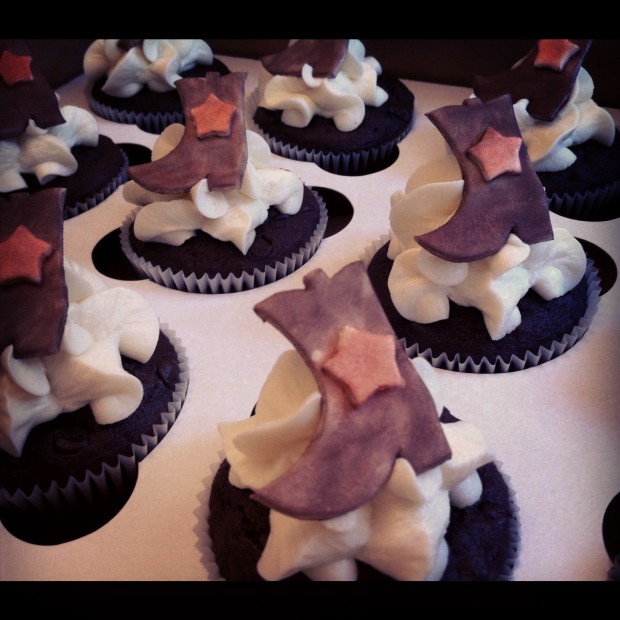 I iced my chocolate-chocolate chip cupcakes with vanilla buttercream.  Here are the steps for decorating them:
Make a stencil out of parchment paper in the shape of the boot.
Roll out a small piece of white gumpaste and then roll it through the pasta roller (setting number 1, then again on number 3).
Cut out the desired number of cowboy boots.
Allow them to dry on a piece of soft foam.
Follow the same rolling/cutting process for the stars.  I used a small star cutter to make it easy.
Attach the star to the boot using egg white and a small brush.  Be careful not to get egg white all over the boot.  When you get ready to paint them, the color won't stick to the egg white.
Dry completely.
Color your boots any way you'd like.  For mine, I used copper for the star and a mix of cocoa brown and canary yellow for the boot.
Using a tip 1M, pipe a large, fat star on top of your cupcake.
Release pressure and slightly twist your wrist to pipe another, smaller star on top of that. The twist between stars makes them fit together nicely.
Place your boot on top of the cupcake before the icing has a chance to crust over.